You can group photos in different albums within an archive so that you can quickly find the photos later. You can place one photo in several different albums for organizing. This can be useful for things like burning a few photos to a backup disk for printing.

Note
| | |
| --- | --- |
| • | Creating an album does not change or move the photos on your hard drive. |
You can create an album when you click File > Create New Album. The name for the album can contain spaces. To see the album, you must click the Open Albums button and display the albums panel at the top of the main window. In the following example, you can see the album FallTrip.

After you create the album, you can select one or more photos in the main window and click Edit > Add to Albums. However, if you try to place the same photo in an album twice, Photo Backup detects this automatically and prevents it. When you add the photo, it appears in the main window with the name of the album in the top left corner, as in the following example.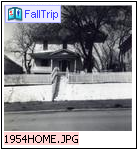 If you add a photo to more than one album, the photo displays both album names, as in the following example.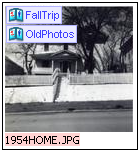 To display only the photos in the album, you can double-click an album in the albums pane.

Related Topics
Create New Album command (File menu)