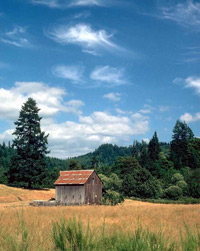 Introduction
Are you a professional photographer? Do you use a digital camera for your work?
Not too long ago you used optical film to take photographs - not these days. Now everything is digital. Everything is instant - take your photos, view, edit and so on. But, how long would you like to keep your photos? Would a year or two be enough, or would you like your photos saved for life?
Backing up your digital photos
OK, we're selling something - but maybe you really need it? Maybe what we have can actually save you money? We'll get to this later.
The days of filing optical film are over for many photographers, and will be over for good pretty soon. Let's get used to that and act accordingly.
Digital photos should be saved more or less the same way that films were saved.
Most importantly, backup should be made to a safe place. Volatile and erasable media, like your computer's hard drive doesn't qualify as such. A mirror hard drive is a nice thing, but a smart virus will take that out along with your primary drive.
Photos need to be filed - so that one-day they can be retrieved. No point in saving it if when time comes we can't find anything.
Also, copies should be very easy to make. Backup isn't your job. You don't need to become a computer freak just to make backup. The backup process should be something so simple that you just get used to doing every time you produce new material.
What we're selling
OK. You're probably convinced that backing up your digital photographs is an important thing. We're not going to take credit to that. Let us introduce you to our backup software.
We called it Photo Backup. It can backup any other type of data, but it's aimed at making backup of digital photographs from your computer to CDs or DVDs. A very simple thing - we made sure that it stays simple.
Using Photo Backup, you just need to setup one thing - where your digital photos are kept on the hard drive. If you don't quite know the location of the directory on the drive - we'll help. Photo Backup scans your drive and suggests photo directories for you to choose.
Then, it's very simple. Photo Backup keeps a record of what's been backed up before. It will scan your hard drive on demand or according to scheduling and will find new or modified photographs. The program asks you for as many CDs (or DVDs if you have a DVD burner) as required to copy the new photos.
After each backup session, a graphical index is created with thumbnails of the photos. This index shows you where each photo is saved so that you can quickly retrieve it. The index is ordered according to the directories on your hard drive so that navigation is very simple. This index is stored on a CD and is opened using Internet Explorer or any other web browser.
How would I use it then?
Setup the program, telling it where your photos are stored on your hard drive.
The program starts according to your scheduling and scans for new or modified files. All you need to do is add CDs to your burner drive and press [Enter]. All your data is backed up and your computer and backup are synchronized. That's it. It takes about 3 minutes per backup (or 1/4 second per photo) - it probably took longer to create these pictures.
How much does backup cost?
There are plenty of alternatives to making backup. Let's have a look at how much it would cost using Photo Backup.
The software itself costs just pennies (check it out). Then, you need to pay for CDs. We recommend using high quality CDs to backup your work. To date, a good CD should cost something like $0.30. Photo Backup uses every CD completely and saves each photo just one time. Unlike manual backup that you may be used to - Photo Backup collects new data from different folders and puts it all on one CD.
Over just a few months of using Photo Backup, you actually get your money back with the cost of CDs. Not to mention the precious time you saved in doing manual backup, or the grief in losing all your work at once if it wasn't backed up.

Let's start
Give it a try - it's free. Use Photo Backup for 14 days. Then, if you're happy with it, come back and buy. If not, let us know and we'll make it even better.