Do you need passport photos?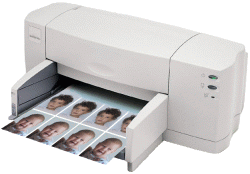 Passport Photo lets you do it yourself!
Passport Photo allows you to create passport size photos for a passport, license or ID.

Passport Photo can create JPEG files for printing in a shop (just like regular photos), and also lets you print passport photos using your own printer.

At the same cost of buying a single passport photo, you can get Passport Photo and create as many passport photos as you need.

Thousands of people are using Passport Photo. Check out some of Passport Photo's testimonials.

---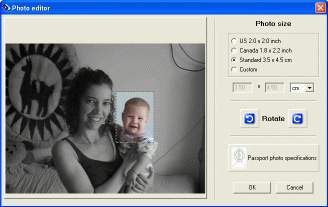 How it works
Edit
Select the passport photo size, rotate and crop the photo.

You can select between US, Canadian, standard or custom passport photo size.

After you select the required size, the cropping window changes automatically. You only need to drag it over the face, and resize.

---
Arrange
Photos are automatically arranged for printing using your printer, or at a shop. To print passport photos in a shop, you can save print files. These files can be sent for printing on any paper size.
When you print in a shop, don't forget to ask to print without any border of frame.
Print
Just click on 'Print now', or 'Save print file'. Passport Photo does the rest.
If you decide to print in a shop, you'll get a JPEG file with tiled passport photos, ready for printing.
In case you have a high quality printer with premium printing paper, you can print using your own printer, and get passport photos right at home.

---
Do it from home!
It doesn't matter where you live, Passport Photo will help you create your own passport photos in minutes. People living in New York, Los Angeles, San Francisco, San Diego, Houston, Chicago, Toronto and many other cities in different countries are using Passport Photo. You can use it too!