Passport Photo Requirements
Some countries have different requirements for the passport photo size. The US requires passport photos to have a size of 2 x 2 inch (visit the US Department of State). Most countries (including European Union countries, the United Kingdom, Australia and others) require 'standard' 3.5 x 4.5 cm photos.
Passport Photo also complies with the EU, UK and Australian specifications for biometric passports.
The important thing to remember about passport photos is that they should allow border inspectors to recognize you when they look at your passport. These guidelines will help you shoot and prepare photos that can be used in passports.
Include a full face, front view and open eyes
Make sure photo presents full head from top of hair to shoulders
Take the photo in a plain white or off-white background
Avoid shadows on the face or background
Face in photo should have a natural expression (closed mouth)
Photos should not include sunglasses or hats
The contrast and lighting in the photo should be normal
Passport photo checklist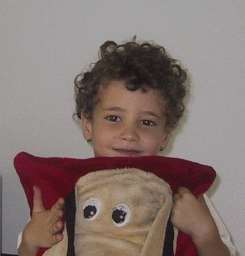 Bad passport photo
Make sure the face shows fully
This sample shows my kid, Tomer, holding a pillow. It's pretty obvious that the pillow obstructs part of his face.
Even though you can cut the pillow out, the full face and shoulders are required for making a passport photo.

---
Stand in front of clear white background

Bad passport photo
That's me (Amir), sitting in front of the laundry. My intention was to sit in front of the white sheet, but it didn't work well.

Passport photos should be taken with a clear white background, without any shadows (including from the person being photographed).

---
Keep a neutral expression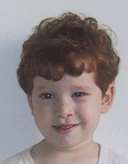 Bad passport photo
That's Eran, my other kid. He's making a strange smile. Although his grandmother finds it cute, you can't make a passport photo with this expression.
For a good passport photo, the person should wear a normal expression, no big smiles, or other gestures. Both eyes should be open, and the mouth closed.
---
Mind the contrast, lighting and colors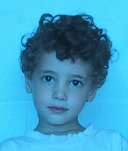 Bad passport photo
This photo was taken with bad exposure settings, causing it to appear blue and therefore un-useable as a passport photo.
Indirect sunlight, with no flash and default camera setting will give good results in most cases.

---
A good passport photo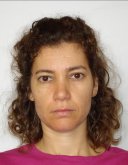 Good passport photo
This photo isn't perfect, but it's OK for a passport.
A professional photographer would have probably taken a better picture, but it fulfills the requirements from a passport photo. The expression is neutral, the entire face is shown (and shoulders too), the background is plain white and lighting is good.
Using Passport Photo you can make great passport photos from this type of photo, and print them in a shop at a fraction of the cost of a regular passport photo.
Do you want to make your own passport photos?

Passport Photo lets you create and print your own pictures in one minute. It costs just $9.95 - like printing a single set of passport pictures in a shop.

This is how it works:

Select a photo.
Choose size (USA / UK / EU).
A special cropping tool guarantees that photo size and composition are correct.
Print with your own printer or save a JPEG file for printing in a shop.

You'll get perfectly sized passport photos, ready to be used for your application.
Learn more about Passport Photo or just download now!